Myanmar has been a dream destination for quite some time.
I, in part, thank Anthony Bordain for my Burmese Fever!
His episode on Places Unknown has me salivating for good food and itchy feet to get over to Myanmar.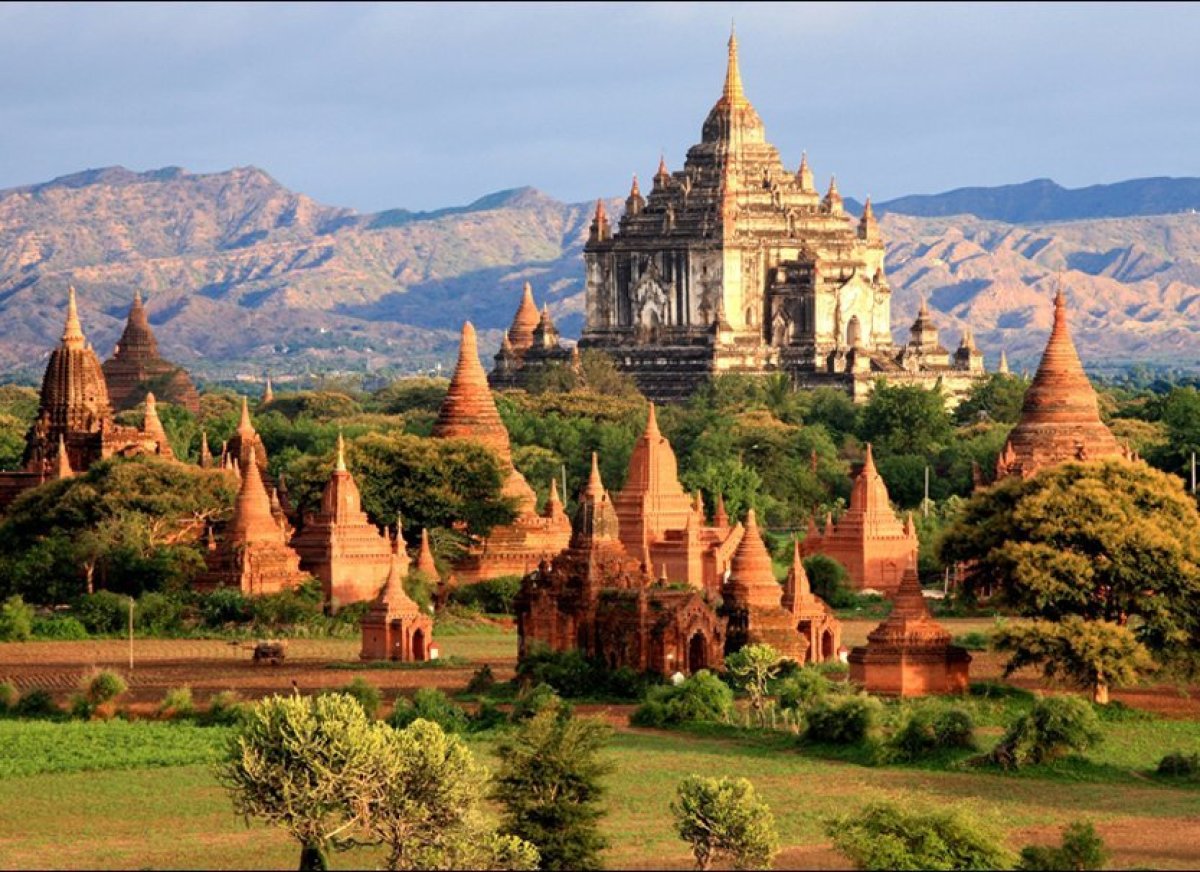 I definitely want to come here to Began!
For the FULL EPISODE
or...you can go on Netflix and Episode 1 of Parts Unknown.
Mainly, I want to go to Myanmar because it's quickly becoming a must see tourist destination. I would love to go there while it's still empty in some areas and not have to worry about crowds or being harangued.
One thing that I remember vividly about Angkor Wat and the various other temples in Siam Reap was the crowd. There were throngs of tourist and I get that now it's become such a tourist site but A part of me was still hopeful that I would get a few temples to myself. Actually, I did have a few moments where parts of Angkor Wat as well as two other smaller temples were deserted.
Myanmar is perfect for this now!
Things I've heard to do before going to Myanmar:
Get your Visa ahead of time. There is an embassy in Bangkok and it opened from 9:00am-12:00pm. It was suggested to get there early because the line builds up fast. There is also an online visa sign up as well! Both these methods take time though so take that into account before going
Bring crisp denominations of $100 bills because they won't accept anything else. You can use USD over in Myanmar, just like in Laos and Cambodia

Book your hotel ahead of time because it's impossible to find a place on the fly. You'll be stuck sleeping outside if you don't pay heed to this
Indawgyi Lake
Places I want to go to:
U Bein Bridge -

the world's longest teak bridge

Mrauk U Ruins

Ngwesaung Beach

Golden Rock Pagoda

Pindaya Caves

Irriwaddy River

Nga Phe Kyauang by Inle Lake During the Hpaung Daw U Festival in September and October

Began (the picture is the 1st on the page)
I'm excited for my upcoming trip!